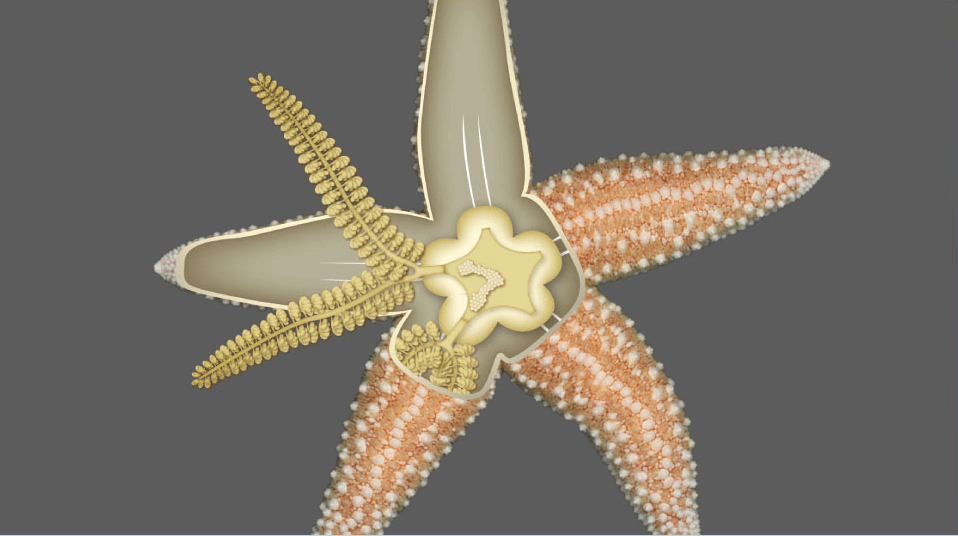 illustration, teacher, animal biology
How does a starfish breathe? What are its digestive stages? The multiple shots in macro mode, despite the high level of precision, were only able to provide partial answers because the functioning organs were not sufficiently visible.
In this project, the combination of 2D illustrations and 3D models allows us to see things more clearly. Our goal was to be able to distinguish the respiratory system from the digestive system. To manage this, 3Dmedicus worked from real samples of a starfish but also high resolution studio shots. Our ability to clearly visual the virtual dissection depends in large measure on the use of different color combinations.